Unser Favorite Biergarten
It has to be traditional, the Biergarten. And traditional it is for sure, the most beautiful Biergarten in Mainz.
Our idyllic Biergarten located in the heart of the Mainzer Stadtpark is the perfect location to enjoy a freshly drawn beer or a regional wine. Even during very hot days, the more than 100 years old trees of the park spend shadow and invite therefore to stay. We are looking forward to your visit!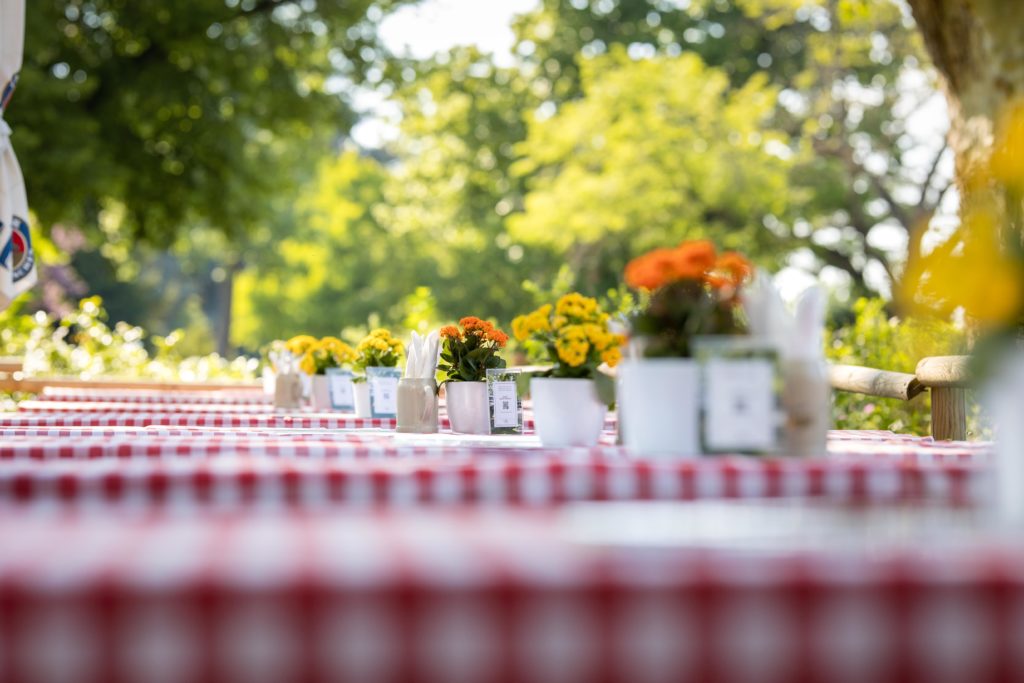 Unser Biergarten ist ab sofort bei schönem Wetter für Sie geöffnet. 
Monday closed
Tuesday to Friday from 02.00 PM
Saturday from 12.00 pm
Sonn- und Feiertage ab 11:00 Uhr
Hot dishes are served continuously until 10.00 pm.